Indie Review: Enter the Dreamland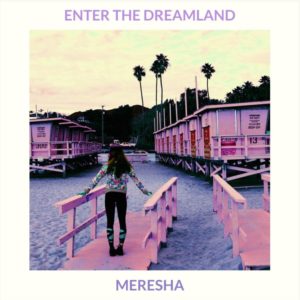 This weekend I had the opportunity to check out the latest EP for indie pop artist Meresha, Enter the Dreamland. Meresha whom I have had the pleasure of interviewing has been VERY busy. Today her EP is available for pre-order as well as the video for her title single. All of which you can check out on her official site Meresha.com. She has a wide range of talents that are highlighted by her vocal abilities. Enter the Dreamland captures her unique otherworldly style beautifully while sending listeners on a delightful journey.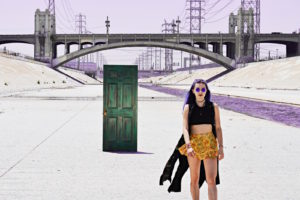 When you hit play on the 5 track EP you are instantly drawn in by the hypnotizing melodies and soulful voice that she masterfully lays on the title track. The psychedelic feel throws you into a kaleidoscopic rabbit hole with no end in sight. Stardust keeps you floating on the same cloud that carried you through the door of Meresha's dreamland, before shifting into a more upbeat and rhythmic wonder. Adding a layer of texture and giving life to her world. Stardust ends powerfully with a steadily paced crescendo coupled with her infectious chant, "There's no limit!" The song successfully concludes the introduction before she leads you on to the heart of her paradise. "My heart is a castle. There are trees surrounding it. I climb them every other day. Yellow light fills my eye." This is just one of several scenes she paints for you with her third track, Jungle Potion. She stays true to the overall theme of the EP with this track while periodically igniting trumpets giving the song it's own unique flair. The sun is beginning to set in Violet Night as Meresha continues to soothe you with electronically infused vocals that are almost haunting. Finally in she wraps up with Lights Out. A true gem of a musical experience capturing the theme while giving you a range of moods and rhythms as she transitions between bridge, hook, and verse. When the song is done it leaves you wanting more.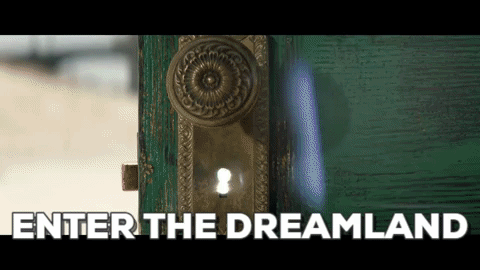 Overall the EP is solid. She has an identifiable sound in a congested industry and has successfully diversified herself from her peers. The soul of the EP matches her own creativity while also being very much enjoyable. A balance of optimistic emotions combined with a playground of rhythms will make Enter the Dreamland something that you will listen to over and over again without realizing it. The future is bright for the young indie star who has already had success in her even younger career. Only time will tell where she will end up, as of right now, however, the young woman is on a role! Enter the Dreamland will be available on Spotify, Apple Music, Itunes, Google Play, and Youtube.