Chance the Rapper could win BIG at 2017 BET Awards. Is it a big deal?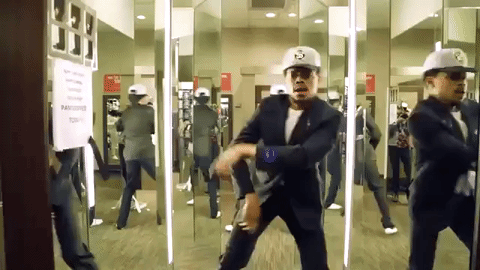 Would it be a big deal if Chance the Rapper cleans up this Sunday at the 2017 BET awards? Chance who will already be presented with the humanitarian award Sunday for his work in Chicago has the opportunity to land 5 more trophies to add to his ever increasing collection. Here is his list of nominations according to the BET official website.
Chance's 2017 BET Awards nominations
Best new artist

Album of the year (Coloring Book)

Best Male Hip-hop artists

Video of the year

Best collaboration
In 2016 Chance propelled to mainstream stardom with his Coloring book mixtape. The critically acclaimed body he presented to the world earned him 3 Grammy awards. This year has already seen Chance reach number one on the billboards thanks to the DJ Khaled smash I'm the One. Now he looks to continue his dominance by killing it at this year's BET Awards.
Why should this matter to you?
Chances success up to this point ALL matters. Why? Because he is young, black, and independent. He is going up against top tier A-list acts like Kendrick Lamar whose DAMN album set the world ablaze and Drake who just nabbed 13 Billboard awards earlier this year. The difference is Kendrick and Drake have billions behind them, and it's been that way since their rookie year. Though their success is still incredible, Chance's rise is more impressive because he did it on his own. Not to say he didn't have help, but his help came through relationships HE built, and investments (if he had any) he acquired. He paid for marketing out of his pocket and branded himself strategically. All of this matters because Chance would prove that indie is the new best option for an artist. What do you need a label for if you can beat out Drake and Kendrick with your own resources?
The stage BET has set
Some can argue that Chance has already proven as much since he won his Grammy's. However, the BET awards hold a much different meaning than a Grammy. A BET award may not hold the same weight as a Grammy in the scope of the music world but its cultural relevance in the black community cannot be ignored. When I was in middle and high school, none of my friends (who were mainly black) cared about Grammy's. They wanted to see their favorite rapper perform and win at the BET Awards. Chance sweeping the competition on a stage with that kind of audience will show the younger generation of black artists that it's real.
Is Chance Indie enough?
Questions about his independence began to circulate after he agreed to an exclusive deal he struck with Apple. It even came up on a recent episode of Everyday Struggle when Chance became the topic of conversation. Chance released the Coloring Book mixtape exclusively on Apple for two weeks for around $500,000. Other artists, most notably Drake, have done similar deals with Apple. The argument is that Chance cannot be truly independent if he is being backed by a company worth 700 billion dollars. Not only is Apple worth more than the major labels, Apples influence in the music industry is far too powerful to ignore.The exclusive deals Apple has been striking forced Universal to place a ban on the practice for artists under their super label.
Conclusion
Chance has had tremendous success in his career and shows no signs of slowing.The deal he acquired with Apple came about because of the fan base he built on his journey to stardom. He continues to have full control of his music, how it's released, and how much he receives in earnings. Winning on a stage like BET could help put into perspective what can be accomplished by young black artists on their own strength, not borrowed power offered by labels. The music world has been on the eve of revolution for a long time. Now indie artists have an example of what can be accomplished with the right amount of talent, intelligence, and confidence.
If you like this article, please share it to your social media pages. If you have any questions or comments leave it in the comment section of this post.