Reggae, Activism and Passion: Winning Jah Interview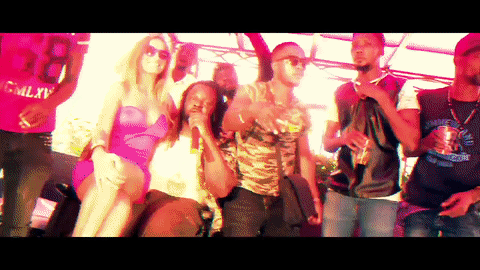 The motivation to be a music artist can come from a number of sources. Some are inspired by the lifestyles they see on TV, some are pushed into because of raw talent, others see it as an escape from poverty. There are a rare few, however, who create music with the desire to make the world a better place. These artists are not only musicians but often times activist, philanthropist or even politicians. Acts like Akon may come to mind or maybe Bob Marley. But today I want to add another name to that list, Winning Jah.
Winning Jah is an award winning reggae artist from Nigeria who has been making music and fighting the good fight for years. He has created foundations and charities to help combat social injustice and poverty, even sacrificing his own freedom to do so. Despite reaching fame in the 90's in his part of the world Jah still has his own musical goals he is reaching for and he has a message for all young artist in pursuit of a career in music.
(This interview has been modified by the editor for clarity purposes.)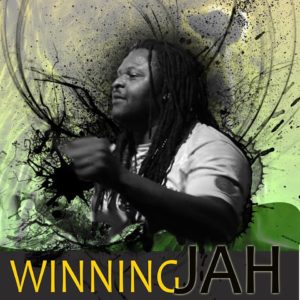 Tell me how it was growing up in Edo state Nigeria?
Growing up in Edo-State, precisely in Benin city in Nigeria, remains a start up point in my music career. I so much appreciate my family because they stood by me as they noticed my future profession would be strictly music. I remembered how I started creating my own instruments and style of music by recycling kitchen utensils, plastics, and others things. It was here where I innovated "Emababa Reggae Beat" a mix between Jamaica Reggae, Nigeria highlife music, and traditional drumming, mostly used today in Nigeria. My mother who also was a traditional ruler and singer helped me in composing my vocal lyrics, I would say it was a great experience.
You have lived in Nigeria and Italy. Where do you live currently and how does your environment affect your music?
I reside in Italy, the environment to be realistic affects my music in so many ways. Like, you don't find people with the same mindset as in die-hard producers, music jonkeys like in Africa. Their music rehearsals go for 24 hours as a daily passion, neighbors appreciate you when you're singing loud in your apartments or open spaces without calling cops to send you out. Music ain't got borders and time limit in Africa but in western world music got limits and so many rules holding musicians down.
I say on your official site that you had a list of musical inspirations like Bob Marley and so on. What do you hope to inspire with your music?
Nice question. With my music I have been able to deliver future vibes that will remain evergreen in the industry, like on my Album "Nouveau Business" released by VP Records arms VPAL Music in 2016,  all tracks will remain on deck as the lyrics remain true in our daily struggles. As a musician, my music will be inspiring massive amounts of people as I have taken a task upon me to transform troubles to hustles. My hope is that my music that will serve as educational material in the libraries of the future.
What has been the most difficult challenges for you within the industry?
At a time I had struggled with getting my music played on Radios and Tv's, so I focused on live concerts, street performance and showcasing in various venues before I got the media's attention and my music was heard. Today's industry has a lot to do with creativity, you need not sound like someone, you only need collaborations with all artists from various genres to update your mood of singing and live performances.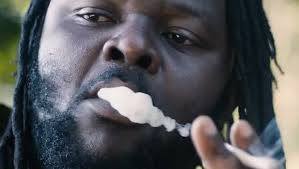 How was it when you initially reached fame in the 90's?
It wasn't a surprise because I worked for it. I was humble with the media and publishers, it wasn't child's play, loyalty and hard work made it happen and in 2008 I founded my global charity called AMC1D, which became my giving back tool to the needy.
How does the industry differ between where you are and the US?
In the US, I will say the industry is much better because all facilities we are working with comes from the United States. Media and award companies etc.. Most music platforms are certainly based in the US and UK, these are major places for musicians to reside but because Jah is wise we still hold on to Paris (France).
What was your mindset like after being arrested by the Italian government in 2008?
I became more active and stronger, because I knew as a Philanthropist, activist and also a  reggae musician you are entitled to political problems and injustice. I remain a chronic activist, after the happenings I released singles like "Deep Sea", a song that has spoken to the unbearable situation of Refugees or illegal immigrants crossing the mediterranean sea, with the hope of obtaining a better life but they all sank in the sea without marine assistance. The song was  nominated in 2017 for Amnesty International Award in Italy

Outside of music, what other avenues have you ventured into?
Social Jobs, working on Job empowerment in Africa and here in Italy. I offer free music therapy to persons with severe health problems. I am also a  Chef, I love cooking and selling handmade clothes.
What is your advice to other artists trying to carve a path in this industry?
For all young artist, please be humble to your management, media, and fans. Avoid hard drugs and don't be in a hurry to make cash. Choose passion to achieve music milestones, also listen to the best musical artists,  because to be second in life is is a failure.