Issa shocks, Yachty Flops: 1 really valuable lesson for artists
Numbers don't lie. 21 Savage dropped his Issa album in the midst of 4:44 hype. Not only did it debut  #2 on the charts, it shocked people up the food chain in the music industry. Selling 77,000 records the Atlanta native out sold his freshman cover peer Lil Yachty. Another Atlanta native who boasted major hype leading up to the release of his debut album Teenage Emotion. However, the collective hip-hop world was in a bit of a shock to hear that Yachty failed to meet expectations on his release only moving 46,000 in the first week.
Lil Boat is still Afloat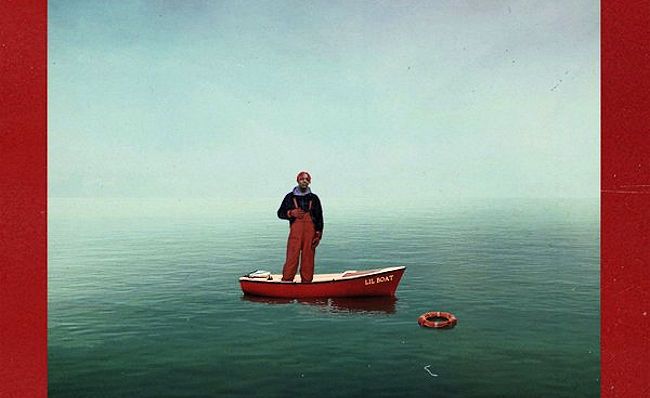 Still, however, the album debuted at #5 on the charts with no major smash hits and Yachty is still one of the most polarizing figures in the industry. No one can deny the attention he demands. We are witnessing a Rapper whose brand popularity has surpassed the interest in his music. He admitted as much himself in his open message to his fans. His numbers don't hold too much weight on his total value. He was on every feature and on the guest list at every major event last year. Although, one can not ignore the frequency of over hyped artist who fizzle out just as quickly as they arrive in this industry. He is still 19 with a Sprite deal.
Though I am personally a fan of 21 I could not call myself a writer without stating the unbiased facts. His relationship with Amber Rose has perfectly coincided with his album release. The attention it brought him could rival the effect of actually making a hit song. Honestly, the artist who stay in relevant media spotlight usually dominate. Just look at Drake whose name ironically cannot be left out of any discussion it seems. 21's album cover is also a testament to the level of marketing prowess he and his team approached this album with. The color choice and the artwork send the "new era" vibe while simultaneously brimming with familiarity.
Force feed vs Subtle inclusion
Yachtys album cover on the other hand force feeds you the new millennium. Maybe a subtle approach would have been more beneficial. Art is about feeling and emotion, you take the fun out of it when you leave nothing to the imagination. Speaking about inequality or acceptance on the songs rather than make a head turns with cover art would have made him feel more authentic to fans.
In the end, it's authenticity that separates the two artists. "You buy when you believe." A quote from my sales coaches in another life. The fact is we can look at marketing strategies all day, but the key difference here is believability. There is no doubt in my mind that 21 has done just about everything he talks about. It makes me want to hear more. With Yachty I don't feel too much of anything when it comes to his music. I might be interested in his interviews which have a knack for getting good, or a video where he is being awkward. But his music brings me zero interest.
Authenticity
There is a lesson in all this for artists running to the spotlight, grasping at their big break. I hinted at it earlier. Maintaining relevance and obtaining longevity in the music industry may be harder than actually breaking into it. There were no indications that Yachty wasn't going to meet or surpass expectations. It just happened. He mistook his ability to grab headlines as an extension of his ability to create gripping music. 21 took a different approach. He didn't push a single, he let his fans pick one. He tried new things and stepped outside his comfort zone on the album giving his audience a peek deeper into his psyche, just listen to Nothin New. On Top of all that he remained authentic.
21's fans know where he comes from, your fans should too. 21 knows who he is, and you should too! I'm not saying Yachty does not personally, but it's not reflected in his music. Even a Yachty fan will tell you he doesn't get too deep in his music. Another key to longevity is growth. You have to keep changing, learning and growing because your fans are. People are learning faster than ever and there are artists everywhere looking to stimulate the new and improved versions of themselves. Indie artist looking to take on the industry have to watch these things.  Studying the game is a necessity. Study the artist who have had success in the past, those who like Jay-z who can still demand the attention of thousands (with music) after a 20 plus year career.
What do you think
Sales do not solely determine the success of a star's career as an artist just like Yachty can still make bank without them. But it does play a role. What do you think? Am I reaching with this or am I making a valid point about longevity? Get the conversation started and leave a comment below.