Why music charts are losing value
Getting a project on the charts (Billboard or otherwise) has been a coveted position for just about every entertainer who picked up a mic. However, in recent years the prestige of having a top charting single is sliding. Let me explain.
Tech makes the Charts useless (for consumers)
In the digital age, opportunity is everywhere! For artists, this means being able to create music, promote and distribute it without a label, and still have success. The industry is cluttered with examples. However, now labels, streaming services, and even artists are beginning to manipulate the numbers to "manufacture" smash albums. In July when Tyler the Creator and Meek Mill albums battled for the top spot, Tyler, in a now-deleted tweet, suggested that Jay-Z and Tidal had removed the paywall so bots (software apps that run automated tasks over the internet) could stream Wins & Losses and give it the push it needed to reach the top spot. Regardless if Tyler's claims were factual or not, it didn't work. Neither artist album reached number one.
Artists such as Future have added songs with solid streaming numbers to albums well after its release to push it up the charts. These practices are becoming ever more common as artists continue to emerge from the thick garnering a lot of attention. Which leads me to my next point.
Streaming up the Charts
New artists are killing the streaming game, but not necessarily because of their music. Yes, acts such as Lil' Pump are skyrocketing up the charts with songs like Gucci Gang. However, these numbers are more of a reflection of his antics than his talent. Not to say he can't rap. But his social media presence is HUGE. And when an artist can make a person curious, then they can get them to listen to them at least once. Besides, what's a stream but a press of a button? Most people on either Spotify or Apple are on automated payments or still on their free trial. The psychology of the consumer becomes, "why not?" Everyone is talking about him, let's see what he has to offer. In Lil' Pumps case this has translated into actual fans, but more often than not it leads to a stark drop off in sales the very next week.
What this means is that just because an album's first week is "historic" as far as numbers, doesn't mean it's a quality body of work. It also doesn't give the casual fan an accurate view of an artist's fan base. Before streaming, people had to buy albums. You know, actually invest 10-15 dollars to hear their favorite artists blast through their radios. Those times are going fast, if not already dead.
So the question becomes, what would be an accurate measurement of an artist's value rather than popularity. The answer is easy – Ticket sales. The world still revolves around money. An artist's ability to consistently pack out shows is the true testament to their worth. Gimmicks fade, stunts fade, quality music lasts and it will almost always reflect in ticket purchases.
Gimmicks will Fade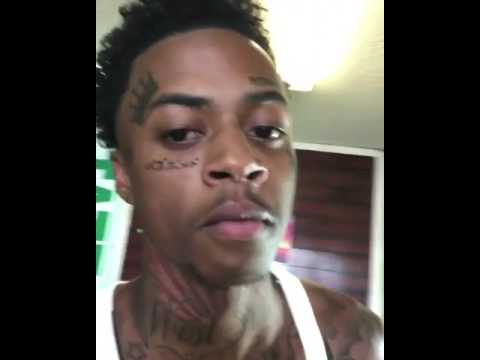 Musicians are going the way of Boonk and using stunts and weird gimmicks in an effort to stand out. The industry is becoming so congested that it seems the only way to go if you want that spark. But once someone is known for something (stunts) it will be hard to shift that perception the world has of them. Many of these newer acts who have yet to prove themselves without the need for stunts will be gone in within two years. Their value will diminish because gimmicks are temporary. The world will eventually wise up and when it does these artists pockets will shrink. Do you disagree? Leave a comment below and get the conversation started.