New tech start-up hopes to empower artist and kill record labels
Record labels have seen a re-emergence of revenue thanks to streaming. However, this new life comes at a time when artists are starting to figure out they can do it on there own. Retaining the masters to their music has major benefits to artists, and they are wising up. There is a new Tech start-up making it easier for artists to target their fans and distribute their music across the web. United Masters seeks to replace record labels by empowering artists with the data to succeed.
Signing to record labels or partnering with companies?
Would you partner with a company that can retarget your current fans allowing you to directly market your tickets and merchandise? What if that company also helped get your music on Spotify and youtube? United Masters see's the future of music and it's not record labels.
United Masters has just received funding to the tune of $70 million dollars from Alphabet Inc, the parent company of Google. With the support of Google  Steve Stoute, the CEO of the company is in position to change the industry forever by putting the final nail in the coffin of record labels. Google itself has plenty to benefit if United Masters is able to succeed in that mission.
Independence is a good thing for the Google-owned, Youtube. The entities are in the midst of a war with record labels who restrict copyrights and makes life difficult for Youtube. Google responds by arming the company that can put labels permanently in the past.
Record labels are still the same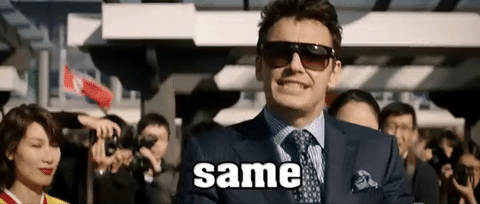 Ever since the invention of the MP3 labels have struggled. They refused to evolve with the times out of greed and were almost left behind, financially crippling the music industry as they did. Though streaming has made them profitable again, labels still hand out outrageous '360 deals' and continue to operate off an imbalanced infrastructure.
Chance the Rapper has proved that artist can be wildly successful and retain their masters. Even Russ, who has since partnered with a label, reached high levels of success doing it on his own.
Artists now need to re-examine the music industry and how profits will be earned in the not so distant future. The term 'brand' is thrown around so much now, but I believe many artists only have a partial idea of what it means.
The new music industry
The music industry is CROWDED. Music is being streamed for literal fractions of a cent. Even more distasteful how social media and the shrinking attention spans of the general public has created microwave success for artists who won't survive two summers before being replaced.
The artists brand must extend past music. In the VERY near future, artists must have teams to develop products, conduct market research, and develop strategies almost immediately. The artists who will last will resemble startup CEO's in terms of character than the drug-induced acts who currently flood the airwaves. To maintain success and change the dynamics of the industry artists must commit to educating themselves, or at least align themselves with someone who will. United Master's will be an essential part of these artists careers as well as to the industry as a whole.
Do you agree? Get the conversation started by leaving a comment in the section provided below. Thanks!