What indie artists need to know about Performing Rights Organization
In the weeks leading up to the launch of ThriveInde.com, I found myself surprised by the lack of knowledge many artists had, especially underground rappers, on the subject of performing rights organizations. I was surprised because
1) These are the channels that help songwriters get PAID and
2) It should be one of the FIRST things artists should take care of if they're looking to make a serious career from music.
I was so astonished that I changed my calendar in order to make this article a priority to get to you guys. In this article, you will gain a basic understanding of what Performing Rights Organizations do for the artist, the two main agencies that perform these tasks, and what exactly SoundExchange is.
What EXACTLY is a PRO?
PRO stands for Performing Rights Organizations. A PRO is an agency that collects and distributes performance royalties to songwriters, composers, lyricists and publishers. Performance royalties are owed whenever music is played on the radio, TV shows, commercials, or performed in live venues.
How it works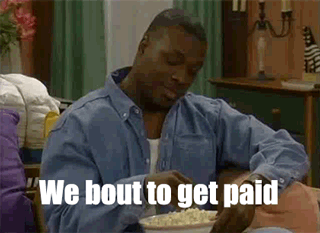 In order for a venue play music publicly the venue must first be licensed by the PROs. The venue pays a licensing fee which the PRO's then distributes in the form of performance royalties to the songwriters and rights holders. It should be noted that performers of these songs do not receive a public performance royalty unless they were apart of the songwriting process.
For example, let's say you write a song called "Classic." Another singer "The Voice" hears you perform Classic at a local venue. The Voice approaches you and you two reach an agreement that allows him to sing and record Classic. Classic gets popular and eventually hits the radio, popular venues, etc. Every time Classic is played through one of these channels that is royalty money that the songwriter (YOU) is owed, not the other performer (The Voice).
ASCAP & BMI

There are primarily two PROs in the US that artists can register with, they are called ASCAP and BMI.
ASCAP, the American Society of Composers Authors and Publishers
Launched in 1914
Fee: writers $50; publishers $50
Benefits:https://www.ascap.com/music-creators/benefits
Launched in 1939
Fee: writers FREE; publishers $150
Benefits: http://www.bmi.com/benefits
You can follow the provided links to each of these sites where you can register yourself and begin collecting royalties.
SoundExchange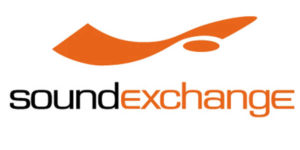 According to the SoundExchange official website "SoundExchange is the independent nonprofit collective management organization that collects and distributes digital performance royalties to featured artists and copyright holders.."
In a nutshell, while PROs collect performance royalties for the songwriter and publisher, SoundExchange collects digital performance royalties for the featured artist, (the performer), nonfeatured artists, (background vocalist), and the rights owner, (the label).
Digital performance royalties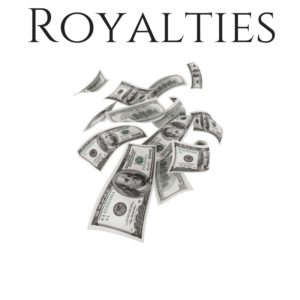 In contrast to performance royalties that are owed songwriters when one of their songs are played via radio or public outlet, digital performance royalties are owed when a song is streamed through a digital platform such as Pandora, iheartradio, and Spotify.
It should be noted that some digital outlets do report to the conventional PRO, however, there are a number of outlets that only payout to SoundExchange so it would be wise to register with them. Since they are not a PRO, you can still register with one of the agencies above as well as SoundExchange. Registration for SoundExchange is free and easy, get started here.
Closing remarks
Though there are other royalties associated with music that you will want to learn about later. The royalties collected by PROs and SoundExchange are the ones you want to make sure you are eligible to receive first. They collect the money from the most popular music listening outlets on the planet and pay you accordingly. If you haven't already visited the links to the sites above and decide which organization to register with. In my opinion, ASCAP offers the best benefits but BMI is free for artists to register which means you can get started today.
Did you find this article helpful? Leave a comment below if you have any questions or comments you would like to share. Thanks!