How to Promote Your Music With Playlists
Playlists on streaming services have become immensely popular over the last few years. So much so that music pros have begun cycling in their artist's songs to boost their popularity and hopefully sell albums. This promotional tactic is only possible because of the growing popularity of streaming, and the services that provide them. Spotify currently holds the top spot with 50 million paid subscribers while Apple trails behind with 27 million.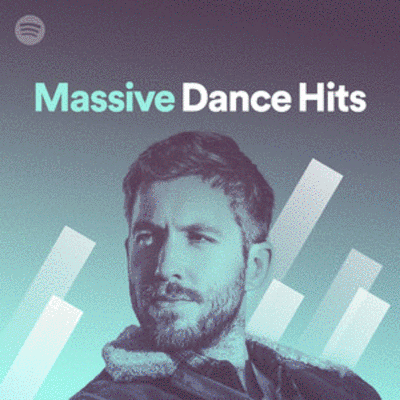 Spotify describes playlist as "collections of tracks you and others can build for every mood, event, etc." Playlists are nothing new as many of you have probably created one yourself on Youtube or other services. I create playlists frequently for writing, exercise and even riding in the car. Now major corporations are creating playlists for people to enjoy throughout their everyday lives. There are playlists for traveling, dancing, chilling, and much more. If you are a user or subscriber to any streaming service I'm sure you have come across these themed arrangements of songs at some point.
Labels and indie musicians alike are using the popularity of these playlists to push songs. Though this promotional tactic has been beneficial for artists at every label in the industry I am only going to focus on its potential to empower independent artists. This is Thrive Indie after all!
Independent musicians with the right level of charisma and a little bit of strategy have been able to find success with playlist placements. Some have found success by creating their own playlists and encouraging fans to stream them. It's been reported that this tactic earns the favor of streaming services.
Creating Your Own Playlists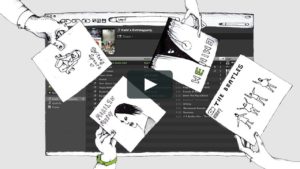 The first step to getting your music on a playlist is to get your music on a streaming platform. Follow this guide to learn how to upload your music to a streaming service if you have to do so. Next, you want to create a theme for your playlist and compile songs that match it. Of course, you want to add your own tracks to the list but be careful. You're making a playlist that everyone should want to hear not an album. Collabing with another artist to make a playlist is another great way to reach out and touch other fan bases. Don't be afraid to get creative, interact with your fans and challenge them to make a dope playlist with your latest single on it.
Get On A Playlist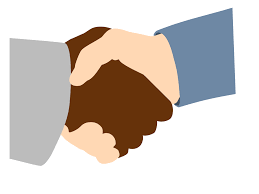 Getting on a playlist is a whole other ball game. Getting your music on someone's playlist is about building relationships above anything else. Popular playlists are created by bloggers (like me!), influencers, curators, and businesses. In this article, I go over briefly on how to contact professionals to pitch music for licensing opportunities. A similar approach can be used here. Be creative. Everybody either wants or need something. If you can find a way to provide value your chances of getting placed increase dramatically.  
Conclusion
Playlists are a proven method for marketing your music. Whether designing your own playlist or building the relationships necessary to get placed on one, your streaming numbers could see a dramatic rise. With this method now taken root in the industry what other marketing strategies will emerge as more people subscribe to streaming services? Get the conversations started and leave a comment below.