The power of positioning: How to get your music heard now
If you want to music to be heard by the masses, you must understand the power of positioning. In music, everything is a numbers game. If you want your new single to get traction, you have to put your music where your listener's ears are. Below I will detail how starting locally will help you get to buzz you need. How influencer marketing is better than radio play. Then finally how mixtapes and playlist can turn your single into a chart topper.
Positioning yourself locally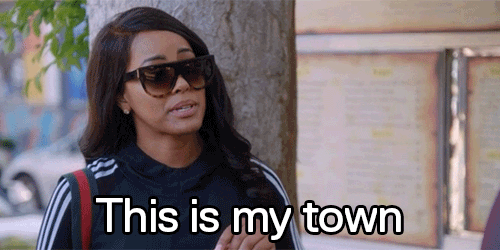 Getting support from your home city/state can help fast-track your musical career. Positioning yourself properly in your local market is guaranteed to help you gain support and visibility.
Tap into your market
Learn who hosts your favorite radio stations and follow them on social media. Find out about every showcase in your area and make an effort to attend each and every one of them. Rub shoulders with the people at the events. Get every business card and as much contact information as you can find. See as many people as you can and make sure they see you. In this industry, your network is just as important as your talent. Start cultivating relationships locally and then keep building. You'll soon find yourself in a position where quality opportunities find you.
Let the "IT" people in
Every city has their "cool kids." Party promoters, Instagram models, and even viral comedians are just a few examples of the "it" crowd. Though they may not be directly linked to your target audience it won't hurt to send these local celebrities an informed message about who you are and what you do. Make enough popular friends and soon you will be popular too.
Influencer Marketing
Piggybacking off the last point I want to talk about influencer marketing. Influencer marketing is a marketing tactic that utilizes popular social media users in order to reach a specific demographic. This marketing strategy is an effective way to grow an artist's visibility when approached correctly.
Pay for promo
Paying for a little shine from these influencers often pays off big. When looking at an influencer you want to work with there are two factors you must consider.
Is there reach organic

Is there audience your audience
Many social media users with large followings may come across as influencers, but in reality, they are not. Being an influencer means more than having 50K followers. It means having real influence over those followers. an organic follower is someone who is a genuine fan. A lot of people can pay for followers now so be watchful. An easy way to identify a real influencer online is by the number of interactions their posts have. If you're looking at a profile with 50K followers but their posts are getting under 100 likes/clicks/views there probably not going to be of real help.
After identifying whether or not their audience is organic, you must identify if their audience is your audience. Are there followers the kind of people who would want to listen to your music? Obviously, if you haven't identified your target audience yet, you need to.  
Media coverage
Some influencers can be a direct link to your target audience. Others can change the conversation by making you a headline. Rubbing shoulders with bloggers, and journalist may seem outdated but it still works. DJ Akademiks amassed a large following by covering hip-hop culture and lesser-known artist. Some of those artists are popular today partly because of Akademiks coverage of their actions. His topics are often piggybacked by media companies because of the attention he demands. Communicating with these media influencers can put you in a position to become a headline. (Or at least get you an interview)
Mixtapes & Playlist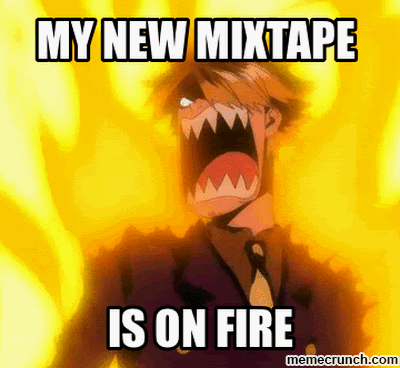 Mixtapes and playlists have the potential to propel any song onto the charts. Mixtapes because of the DJ's that make them, and playlists because of their ever-rising popularity.
Hop on slots
Paying for mixtape slots may seem dated as many people stream rather than download tapes from sites like datpiff or livemixtapes. However, people (especially DJ's) love mixtapes because it introduces them to new, quality tracks that are just emerging. If a DJ hears a song they like, they may incorporate it into their own mixes at gigs or onto mixtapes that they host. Paying DJ's directly to drop your tracks is another effective method for getting your "banger" in the club.
Positioning your music on playlists
Want to push your single? Get it on a playlist, and I mean now. Just by your song being featured on certain prominent playlists you guarantee yourself about 3 million streams. Talk about visibility! I go into further detail about how to get your music on playlists in this article. However, if your songs are not on any streaming services you may want to start here.
Thanks for reading. If you have any questions or comments feel free to leave it in the comment section below